Home
Sleep Essential Oil Blend
The Body Shop
Sleep Essential Oil Blend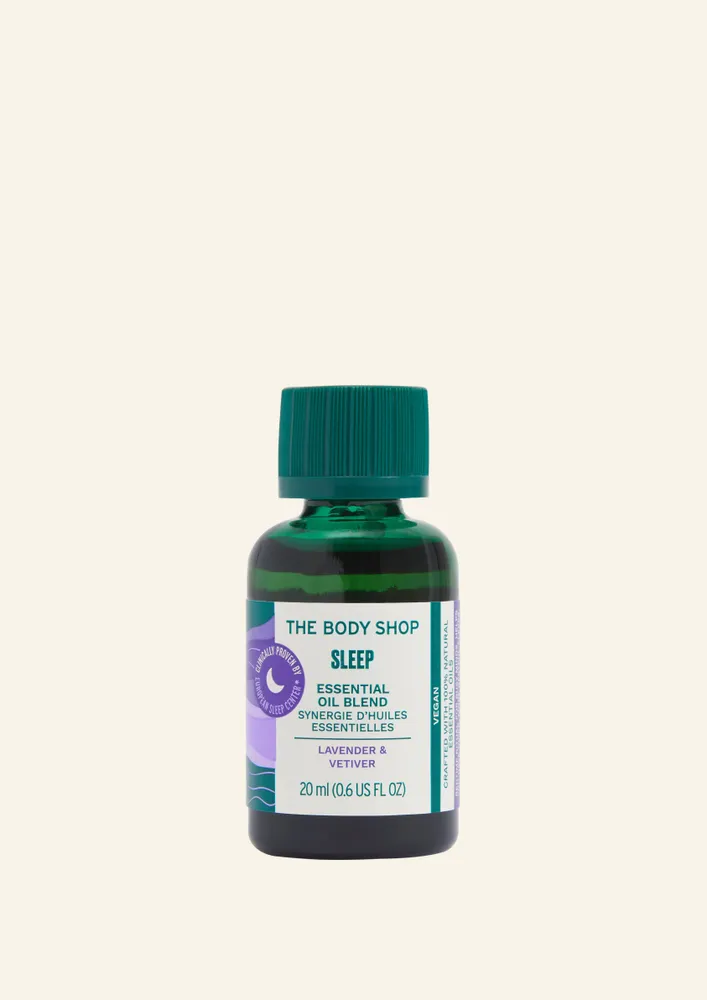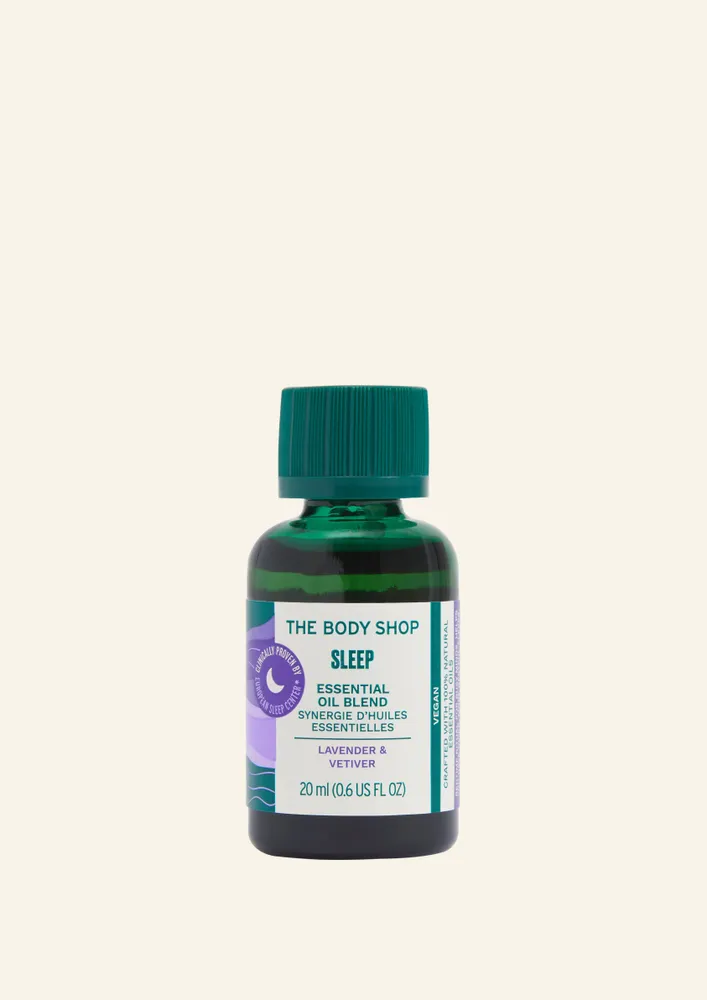 The Body Shop
Sleep Essential Oil Blend
Quantity:
Prepare busy bodies and minds for some shuteye with our Sleep Essential Oil Blend.
Dab a few drops of this aromatic, fragrantly-floral stuff onto pulse points. The scent helps you switch off, wind down and clear your mind before sleep. And if you use it as part of our 4-step bedtime routine*, it helps you hit the pillow faster and improves sleep quality, so you can wake stronger. You can even apply on-the-go whenever you need to clear body and mind during a busy day.
Our vegan oil is made with 100% ingredients of natural origin, including 100% natural and biodegradable** lavender essential oil from France, 100% natural and biodegradable** vetiver essential oil from Madagascar, blended in sweet almond oil.
It also comes in a recyclable*** glass bottle, so you can love your beauty sleep and your beautiful planet.
It's time to rest, recharge and rise. Because tomorrow needs fresh eyes.
*Proven 4-step bedtime routine to help fall asleep faster and improve sleep quality. Lather up with the Hair & Body Wash. Massage in our Body Cream. Spritz the Pillow Mist. Apply the Essential Oil Blend to pulse points. **Ultimately biodegradable according to the OECD 301 guidelines for carbon related substances. ***Not including lid and reducer plug. Where local facilities allow.
Pulse Point Perfume Oil
Perfect for all skin types
Help relax and clear your mind before sleep
Help fall asleep faster and improve sleep quality*
Clinically proven by the European Sleep Centre
100% ingredients of natural origin
Certified by The Vegan Society