Home
Breathe Essential Oil Blend
The Body Shop
Breathe Essential Oil Blend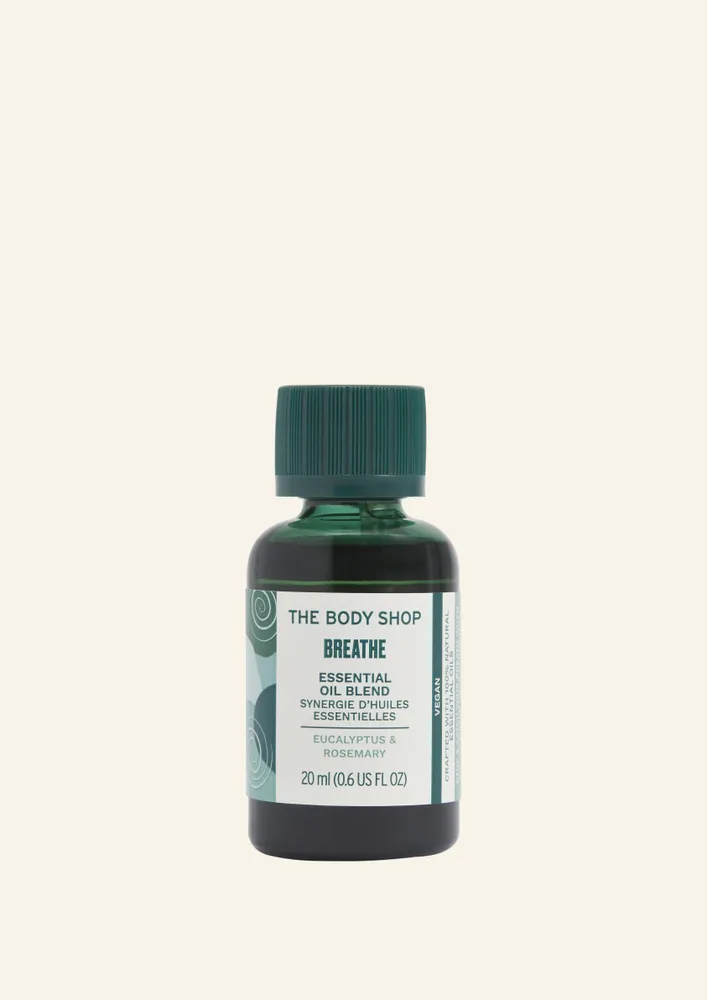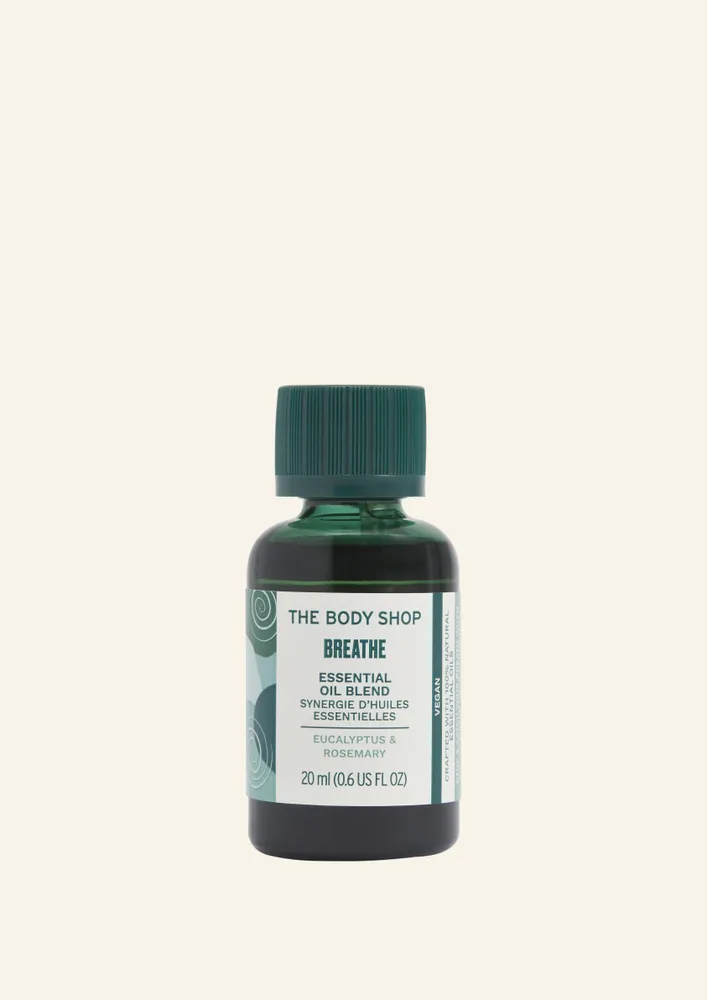 The Body Shop
Breathe Essential Oil Blend
Quantity:
Stop and catch your breath when you've maxed out your bandwidth with our Breathe Essential Oil Blend.
Just dab a few drops onto your pulse points to help you take the time to reconnect with yourself. It has a refreshing, invigorating scent that helps your find some inner calm.
Our vegan oil is made with 100% ingredients of natural origin, including 100% natural and biodegradable* eucalyptus essential oil from China's Yunnan province, 100% natural and biodegradable* rosemary essential oil from Spain, blended in sweet almond oil.
It also comes in a recyclable** glass bottle, so you and your planet can both catch your breath.
Keep this pocket-sized bottle of chill on-the-go to help you tap into that calm wherever, whenever.
*Ultimately biodegradable according to the OECD 301 guidelines for carbon related substances. **Not including lid and reducer plug. Where local facilities allow.
Pulse Point Perfume Oil
Perfect for all skin types
Help take the time to reconnect with yourself
Refreshing scent that helps you find inner calm
100% ingredients of natural origin
Certified by The Vegan Society